The SSFX Short-Film Competition is now closed. The competition was free, open to all, and divided into categories by both age and location:
Under 25 (UK)
Under 25 (International)
25+ (UK)
25+ (International)
Films will be judged in these categories both on the merits of the films themselves as well as their use of the space sounds. Entries were submitted via Withoutabox.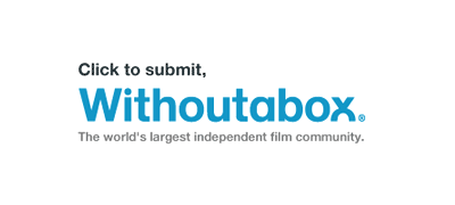 Terms & Conditions
Submissions will only be accepted via Withoutabox (www.withoutabox.com).
The deadline for submissions is Sunday 16 July 2017.
You must submit to the correct category based on your age and country of residence. In the case of group entries, the category should apply to a majority of members within the group.
Films must be 15 minutes or less in length, excluding credits.
Films must contain the space sounds provided somewhere within them.  You are, however, free to modify the sounds as you wish.
To demonstrate the use of the space sounds, a list of original audio filenames and timecodes with description of their use in the films must be provided in your cover letter.
There are no restrictions on the subject or genre of films. However, they must not contain any material that may be considered offensive, including material of a racist, sexist or homophobic nature. Films containing any such material will not be accepted.
Either films created specifically for the competition or existing films edited to incorporate space sounds will be accepted.
Films will need to be in English or have English subtitles.
To ensure that your film will be compatible with any equipment used for the screenings please ensure your film meets the following technical formatting:
Video: Mp4
Frame size: 1920×1080
Frame rate: 25 frames per second in progressive scan
Sound: Stereo ACC 48Khz at 160 kbps
The competition winners will be selected by a panel to be determined by the organisers, who reserves the right to make changes to the selection committee at any time without notice.
Entrants whose films are selected will be contacted by email.
The organizers will not provide feedback on submitted films.
All the awards will be announced during a ceremony. The festival reserves the right to modify any of the awards and/or prizes at any time and without prior notice.
All entrants give to the organsisers the right, in perpetuity, to use extracts from all selected films, in advertising, promotion and screenings for the festival on international television, radio, the web and in cinemas. Extracts will be limited to 15% or 2min (whichever is longest) of the total duration of the film. No film will be used for commercial purposes.
The presence of entrants during the award ceremony on Saturday 2 September 2017 at Rich Mix, Shoreditch, London, UK is greatly desired. However, it is not required for participation in the competition.
All entrants assume for the organizers and the jury all responsibility against third party claims concerning the originality of works submitted. The organizers accept no liability for copyright infringement associated with works submitted to the festival. In addition, the organisers reserve the right to seek damages from entrants who submit work for which they do not have exhibition rights.
The festival organizers reserve the right to change these rules at any time. In addition, the organizers reserve the right to cancel the festival without notice in the event of conditions beyond their control. All changes will be communicated via the website (http://ssfx.qmul.ac.uk)